Special hook and loop classification for different functions
Share
Issue Time

2019/07/09
Summary
This article introduced special hook and loop classification for different functions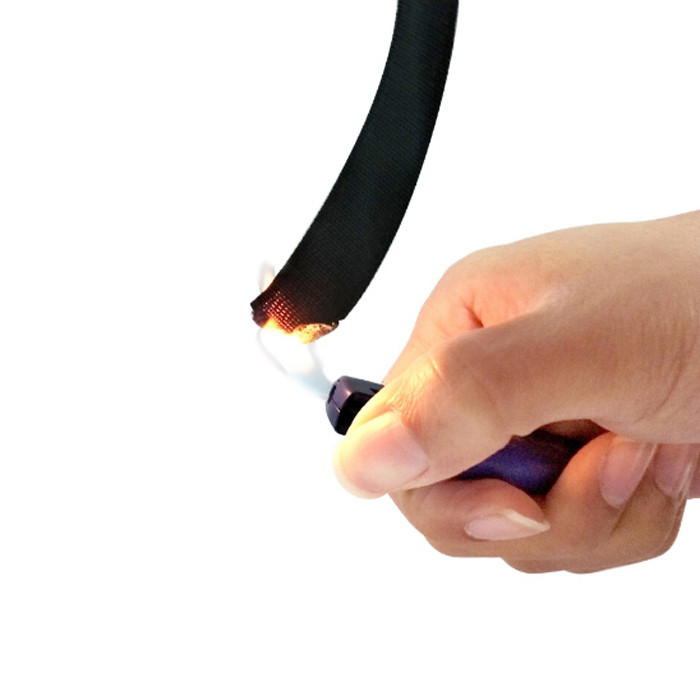 Flame-retardant type: This product is processed by special process, which makes it have strong self-extinguishing property and is widely used in fire protection, military products, automobile industry and other products.
High-frequency type: The special coating on the back of the product can be bonded to plastic tape such as PVC by high-frequency voltage, which is suitable for the application of inconvenient sewing methods, such as rain gear and water supplies.
Mushroom hook (Dual Lock): special hook and loop fastener, the hook surface is mushroom head shape, pull rope, suitable for strong fixing and less disassembly items, such as curtains, power tools, etc.
Un-napped material: The rough surface is neat and beautiful, including the comfort and durability of the ordinary bristles. The buckle strength is stable, and the long-lasting effect is such as gloves and handbags.
Back to back hook and loop: hook and loop are integrated into one side of the hair side hook, generally used to make cable tie and good adhesion.
Adhesive hook and loop: Adhesive hook and loop is a layer of self-adhesive glue on the back of the traditional hook and loop (the windbreaker cuffs are hooked on one side and the one side is wool, which can be used for bonding shoes). Sticking to the surface of plastic surface, hardware surface, wood, electronics and other products, the adhesion is extremely strong.
hook and loop cable tie: It can be easily used to organize and comb the various wires and cable in the home. It differs from ordinary straps. The ordinary straps are designed with a stop function and can only be tightened. The hook and loop strap can be repeatedly opened and closed for up to 10,000 times. The hook and loop fasteners are widely used in various places where items often open or close, but the traditional hook and loop fasteners can only be fixed by sewing. On the product or object.
Back-to-back hook and loop: The hook-and-loop or matte surface is compounded with other materials to achieve the perfect combination of the composite product and other major materials before the heat seam.
Hair curling hook and loop: The kind of hair that is rolled with a hook and loop is not fixed on the shelf.